Residential, commercial, cottage country or home extensions, Screw Pile Solutions is the first stop on your building venture.
Contact us today to find out your options and to get a quote.
Homeowners know that no matter how perfectly designed a structure is, it will not last long without a solid foundation. From cottages, cabins and tiny homes, to home extensions, new builds, decks, patios, sheds, greenhouses, docks and boathouses, Screw Pile Solutions will provide you with quality, integrity, and peace of mind for years to come.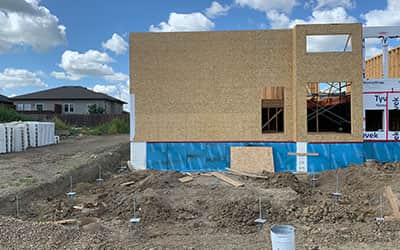 For Our Valued Contractors
At Screw Pile Solutions, we understand that time is money, and your time is valuable to us. After installation of certified helical screw piles, we leave your job site level and ready for all other trades to get to work; there is no down time after we load out. From initial contact to project completion our experienced and knowledgeable team works with you through all development and building permit processing, delivering all necessary documents to certify your project.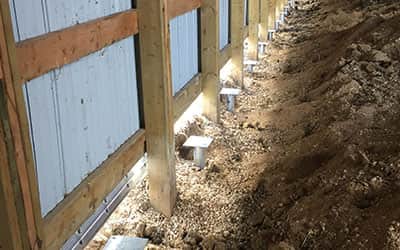 For Commercial Applications
Specialized helical screw piles are the best solution for a majority of commercial construction projects. Our engineered load reports guarantee a solid foundation for your crew to work on and for the certified completion of the structure.
The prairies surrounding our Austin, Manitoba and Yorkton, Saskatchewan locations are dotted with weigh scales and grain and fertilizer transfer stations. Many of those operations and the legs moving the product were firmly grounded by Screw Pile Solutions' trusted installers.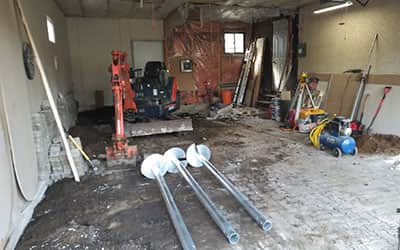 Realtors, real estate investors, developers, and 'Fix and Flip' developers all know the quality and professionalism Screw Pile Solutions guarantees. We have formed lasting relationships with realtors listing a property that needs foundation work, renovation companies, and subdivision developers of new neighbourhoods.
Learn about our simple, straight-forward process.